REVIEWS
___________________________________________________________

Arkadii Dragomoshchenko's Endarkenment in Boston Review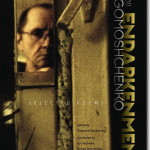 Poetic speech creates moments of recognition. We see something we know in the poem. We get it. And it is this feeling, rather than the specific meaning of a phrase or a metaphor, that we respond to as readers: a distinction that is never more apparent than in the work of the late Russian poet Arkadii Dragomoshchenko, who builds his poems out of a series of such moments of recognition.
___________________________________________________________

Ben Lerner's Mean Free Path in LANA TURNER: A JOURNAL OF POETRY & OPINION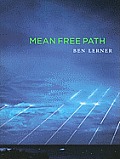 Ironically, Lerner's most conceptual work to date is also his most personal.  Framed by distortion, moments of emotionality have been freed for the reader to hear: "We can't / Distinguish rounds of ammunition from / Applause. Speak plainly. Keep your hands / On the table. Do not flee into procedure /Do not wait for a surpassing disaster / To look your brother in the eye and speak / Of love."
___________________________________________________________
Frederick Farryl Goodwin's Virgil's Cow in BOSTON REVIEW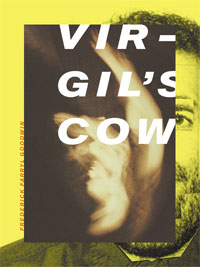 Frederick Farryl Goodwin's debut begins with Ophelia, ends with Horace, and is populated in between with a cast ranging from Merlin to Robert Mitchum to the Buddha. They appear not in conventional portraits but recast in the furnace of Goodwin's aggressively anachronistic imagination. "'Where have all the wise guys gone?' cries Herod, from / the Bath House."
___________________________________________________________
Cal Bedient's Days of Unwilling in BOSTON REVIEW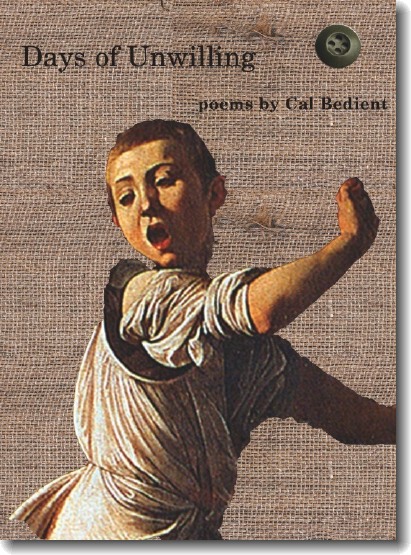 "I had me an upper joy once," poet-critic Cal Bedient declares in his third collection of poems, Days of Unwilling. Part cowboy talk, part transcendentalese, this sentence exemplifies what might be the book's most pronounced formal characteristic: the combining of contrasting linguistic registers and ontological categories, so that the simple abuts the highfalutin ("The horses I could eat, if I still hungered for you") and the conceptual becomes material ("Classical art is the last car of the train, the one that goes by silently").
___________________________________________________________
Christian Hawkey's Citizen Of in RAIN TAXI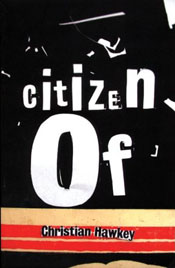 More than anything, Hawkey sustains these 126 pages with a wit that emerges from the contemporary bog of poetic near-humor as a stranger, funnier, more aware and more able variety of humor—one interested in topics as varied as corn and anarchy, and which is able to contort political reality and abstract space with the same fluidity. The odd and evident truth of statements such as "we are happily held vertically alive" or "A bookcase, / viewed from behind, is not / the back of anyone's brains," is an aspect of these poems (perhaps suggested by the absent yet implied word or phrase in the book's title) that gives value to the momentary comprehension of one significant particular, made greater for knowing it in the absence of the whole.
___________________________________________________________
Geoffrey G. O'Brien's Green and Gray in THE BELIEVER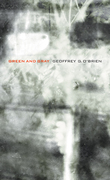 Green and Gray is an exceptional book of poetry, a complicated and often difficult book, but not one in which the complexities and difficulty require readers to create their own meaning. Rather, the experience here is that of following the poet's mind through the process of making meaning. This is the sort of poetry that makes thoughts like "This book is excellent and therefore I have a responsibility to read it" open into the actual and immediate pleasure of reading, and then further into engagement with the idea of reading itself, where one eventually looks up and says, "I can't believe there are books."
___________________________________________________________
Tom Thompson's The Pitch in BOSTON REVIEW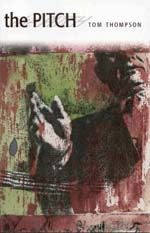 Readers of these poems will find themselves accepting any number of fabricated images due in part to the strange velocities at which they are encountered, but even more so because of the salesmanship with which they are presented. Selling is the mode in which this collection operates, and what is offered includes "an amazement of corner offices," "roof gardens / blown open stem," and "water towers . . . shivering like egg sacs."
___________________________________________________________
Richard Siken's Crush in OCTOPUS MAGAZINE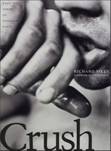 When a poet's voice is as fresh as Siken's, one wonders What is he going to do with it? To answer, try reading Crush aloud. Notice how the book tries to shove itself down your throat? That's because it wants to grab hold, to force you to pay attention. That's because this speaker, like Scheherazade, tells stories to stay alive. This is a rare instance of a poet who wants his work to be as necessary for the reader as it seems to be for the writer. Willingly or not, "We are all going forward. None of us are going back."
___________________________________________________________
TO SEND REVIEW COPIES EMAIL SAMUELAMADON at GMAIL dot COM